Our Company :: Our Core Values
To provide a consistently high level of service to our clients, as well as positive culture for our employees, our leadership team has carefully developed six (6) Core Values. We feel that these Core Values create the blueprint of who Vista Safety Consulting is from the inside out.
Integrity
First
It's listed first intentionally among our six core values because we believe if you don't have integrity, none of the other core values matter. Simply stated, it's doing what is right by being an authentic and honest person…even when no one else is looking. However, as that sounds easy, respect and trust is where integrity is ultimately earned, and thus never violate that faith our clients and peers have in us.
Passion
for Safety
You should know it as our primary 'tagline'. It's the core, the soul, and love of what we do and how we do it. Not only do passionate people makes great teammates; they use their drive and commitment to energize, engage and inspire others.
Consistent
Professionalism
While to some, professionalism means the way you dress – it's also the way we think and how we act. It's about providing a client experience that's unmatched by our competitors…always giving people more than they expect to get. The great Vince Lombardi summed up the importance of a client relationship by saying, "It takes months to find a customer… seconds to lose one."
Practical
Balance
In work and life. With our clients, working to find the clear and succinct answer or solution. With our employees, providing the structure, tools, and flexibility necessary to promote high morale, efficiency, exceptional client service, and a pleasant work environment without undue personal sacrifice. Happy Employees = Happy Clients.
Effective
Communication
Listen to our clients – twice as much as you speak. Be aware of your non-verbals such as eye contact, body language, and even tone. Don't be afraid to ask questions that create cognitive empathy.
Timely
Responsiveness
In short, it means getting back to our clients right away even if we don't have the answer immediately. Our goal at Vista Safety is to respond to all messages or requests within 24 hours unless, of course, there's an emergency need. If you're unable, for whatever reason, to deliver – be upfront as quickly as you can, communicate and find a way to make good.
Our Team
The staff of Vista Safety Consulting has over 100 years of joint experience with extensive backgrounds in diverse industries. We place a high priority on continuing education, professional accreditation, and association involvement to ensure we are up-to-date on current regulatory and industry standards as well as cutting-edge products and technology.
What Our Clients Say
"My employees trust and respect what you say and, as a result, are more informed and take more pride in our safety program and safety awareness."
-Richard, Operations Manager – Carpenter Contractor
"If you need a consultant to bring informative information to your place of business, you can stop looking. Vista Safety Consulting will not disappoint you."
-Lola, General Administrator – Non-Profit Organization
"You have played a key role in bringing this about with your friendly, informed, and humorous approach to safety."
-Chris, President – HVAC Contractor
"Though we thought we had a decent safety consultant before you came along, what they provided was no comparison to the numerous and attentive services you continually provide us."
-Steve, President – Food Processing Company
Who We Support
As a company that cares about people, we are committed to helping the following organizations: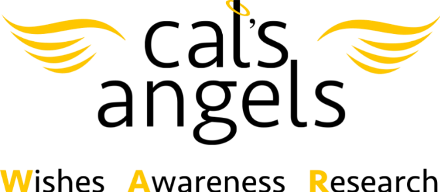 The battle with pediatric cancer is a horrible nightmare no child or family should ever have to experience. Cal's All-Star Angel Foundation, Inc. (Cal's Angels) – a 501(c)(3) pediatric cancer foundation – was started as a family's life was changed forever when their oldest child, Cal Sutter, a 12-year old South Elgin Little League All-Star, was diagnosed with Acute Myelogenous Leukemia. The mission of Cal's Angels is granting wishes, raising awareness and funding research to help kids fighting cancer.


Established in 2007 to raise the quality of educational supports for children and young adults with autism, Turning Pointe Autism Foundation creates best practice learning environments to increase independence, improve communication and socially appropriate behaviors. As a 501(c)(3) not-for-profit organization, we rely on the partnership of volunteers, donors, school districts and Employment Partners to ensure sustainable and meaningful future for our mission and students.
Associations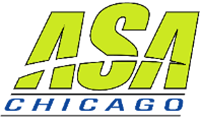 Association of Subcontractors & Affiliates
ASA-Chicago is an independent, nonprofit trade association representing the subcontracting industry and its affiliates. Servicing union and non-union subcontractor members, trade suppliers and servicers, the group is one of the largest trade associations in the Chicagoland area addressing the business initiatives of the subcontractor. Particular issues that are of interest include contract clauses, payment terms and government controls. ASA-Chicago's membership consists of nearly 300 members with the majority being subcontractors, and includes suppliers and vendors of products or services to the subcontractor. Our members comprise a large variety of specialties, from excavation to roofing. ASA-Chicago is devoted to providing its members not only education, networking, social and business opportunities, but also government advocacy affecting all subcontractors at the state and local levels.

Chicagoland Associated General Contractors (AGC)
The Chicagoland AGC is the leading trade association serving the Chicagoland commercial construction industry. Chicagoland AGC members include the leading contractors and suppliers in the Chicago area. Our general contractor members range from large, national firms to smaller, specialized companies and build private and public projects worth more than $12 billion annually while employing over 10,000 individuals.

Plumbing Contractors Association of Greater Chicago (PCA)
The PCA represents and promotes UA Local 130 signatory plumbing contractors in Chicago and Northern Illinois (17 counties) with top quality service, education, advocacy, safety, peer to peer networking and much more.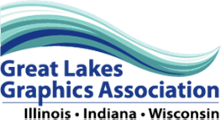 Great Lakes Graphics Association (GLGA)
The Great Lakes Graphics Association (GLGA) brings together three strong and successful industry associations, creating an organization that is positioned to best advocate for and provide services to printers and graphics companies in a three-state area. The Printing Industry of Illinois/Indiana Association (PII) and the Printing Industries of Wisconsin (PIW) merged in 2011 to create GLGA, a new association that represents 13 percent of the total print market in the United States. GLGA's three-state region accounts for combined annual shipments of nearly $19 billion, according to the Printing Industries of America's most recent Print Market Atlas.