Take your safety program to the next level
Vista Safety Consulting is pleased to offer a roadmap to achieving OSHA's Voluntary Protection Program (VPP) certification! In VPP, management, labor, and OSHA establish cooperative relationships at workplaces that have implemented an effective and comprehensive safety and health management system. Approval into VPP is OSHA's official recognition of the outstanding efforts of employers and employees who have achieved exemplary occupational safety and health. VPP is recommended for clients who want to achieve "best-in-class" safety performance and be recognized for their efforts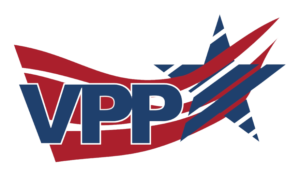 We know the process because we've been through it.
Vista's VPP Evaluation process specifically designed to identify health and safety management weaknesses that would need improvement for a client to achieve VPP certification. From the findings in this process, Vista Safety Consulting would develop a proposal to assist the client through the VPP process.
The main elements of the VPP health and safety management system must include the following four elements:
✶

Easy access from phone, tablet or computer

✶

Workplace Analysis
✶

Hazard Prevention and Control
✶

Safety Training
The process is two parts:
Vista Safety Consulting completes an in-depth evaluation of the company's existing health and safety management systems, specifically focusing on if the company meets the intent of the required elements of VPP. A report is developed, highlighting the strengths and weaknesses of their health and safety management, with a recommended "roadmap" to VPP certification.
Vista Safety Consulting would follow the evaluation with a proposal on development, improvement, and maintenance of the health and safety management system, custom-tailored to the client's needs.
What are the advanatages to Achieving VPP?
Improves overall safety performance/reduction in injury rates
– National statistics show less injuries (~50%) occur at VPP sites.
Reduces absenteeism rates, insurance premiums, and worker's compensation costs
– In addition to an overall drop in incident rates, the severity of cases can also drop, which reduces both direct and indirect costs.
Enhances public recognition and increases competitive advantages
– VPP certification can be marketable for all industries and assist with achieving accounts from customers with high safety expectations.
Creates a higher morale and feeling of ownership among employees
– Builds a culture of empathy and caring about others' safety, which in turn builds a work environment where employees are proud of their job
Cooperative environment with OSHA
– The VPP evaluation team can serve as an impartial, independent auditor, validating the effectiveness of a safety and health process.
– There is no risk of penalties/citations from VPP evaluations. If the evaluation team discovers violations of OSHA requirements during the evaluation, no citations will be issued as long as the company commits to corrective within an agreed upon timeline.
– VPP sites are removed from OSHA's programmed and targeted inspection lists, reducing